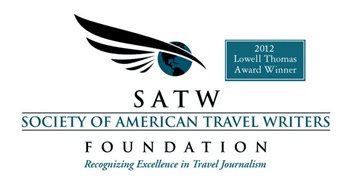 Last year, I wrote an essay about my mother and her love of Morocco. This week, it won a Lowell Thomas Award from the Society of American Travel Writers in the Personal Comment category. It's my fifth essay that has been honored by the SATW, and it gets more exciting every time. Here's what the judges said:
Silver: Marcia DeSanctis, "Time or the Sahara Wind," Tales To Go
A photo album brings back memories not only of trips taken but also, as importantly, of the photographer herself — the writer's mother, who now is lost in the mists of Alzheimer's. This personal and poignant story reminds readers of the fragility of life.