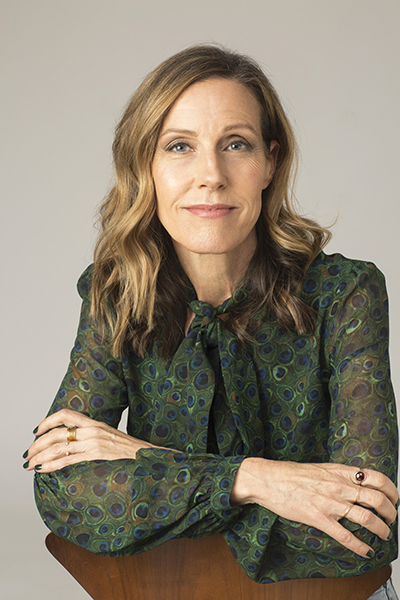 Marcia DeSanctis is a writer for many magazines and journals including Vogue, Air Mail, Town  & Country, BBC Travel, and Departures, and is a Contributing Writer for Travel + Leisure. She is the author of the 2022 essay collection, A Hard Place to Leave: Stories from a Restless Life and 100 Places in France Every Woman Should Go (Travelers' Tales, November 2014), a book of stories and meditations about France. It debuted as a New York Times travel bestseller and was a  Foreword Review INDIEFAB book of the year for Nonfiction/Travel. She has won five Lowell Thomas Awards from the Society of American Travel Writers, including one for Travel Journalist of the Year, for her essays from Rwanda, France, Russia, Morocco and Haiti. She is the recipient of two Grand Prize Solas Awards including the 2021 Gold Award for Travel Story of the Year. 
Her work has also been published in Architectural Digest, BBC Travel, Cargo, Coachella Review, The Common, Covey Club, Creative Nonfiction, Duende, GeoEx, Goop, LitHub, Marie Claire, The Millions, Modern Farmer, National Geographic Traveler, O The Oprah Magazine, Odyssa, Off Assignment, Roads and Kingdoms, Time, Tin House, Travel & Leisure, Under the Gum Tree, Yahoo among other publications. She has been published in the The New York Times' Modern Love and The New York Times Magazine's Lives columns, Vogue's Up Front and Nostalgia columns, and three times in Town & Country's Manners and Misdemeanors series. Several anthologies have featured her longform essays, and a story she wrote for The Millions was a Notable Essay in Best American Essays of 2014.  Marcia teaches travel writing and essay craft, and lectures about France and writing as a second career. 
For almost two decades, she was a broadcast news producer  for ABC News, CBS News/60 Minutes, NBC News/Dateline and Dow Jones in the US and abroad. For most of those years, she was a producer for ABC News correspondent and anchor Barbara Walters, both at 20/20 and for The Barbara Walters Specials. Marcia graduated from Princeton, where she majored in Slavic languages and literature, and studied creative writing with Russell Banks. She also holds a Masters degree in International Relations from the Fletcher School of Law and Diplomacy.